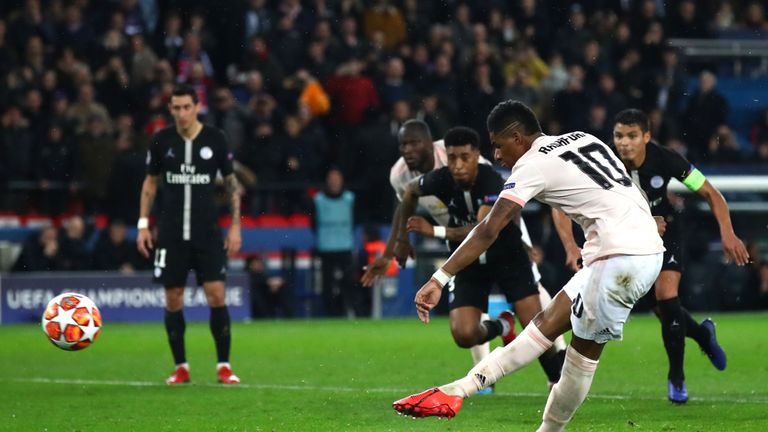 The Champions League is back! The fantastic straight knockout style of last year's tournament brought added excitement to the competition. Bayern Munich were the eventual winners. Munich didn't lose a single game on their way to the final. Football can be a fickle game but it would be foolish to not view them as potential winners this year. Let's have a look at some of the big games across groups E, F, G and H tonight.
Manchester United and Chelsea get their tournaments underway tonight. The sides will face each other this weekend in the Premier League, but they won't be focused on that just yet. Chelsea face the reigning Europa League champions Sevilla in Group E while United take on recent Champions League finalists P.S.G. in Group H. Both matches will be tough and will show what these English sides are truly made of. Chelsea come into their game off the back of a disappointing draw with Southampton while Manchester United will be looking for another solid performance after a rocky start to the season.
Other interesting matches are taking place across the four groups getting their European journey started tonight. Lazio take on Borussia Dortmund in Group F. Lazio are having a fairly horrendous start to their season while in Germany, Dortmund have won three out of four. Form would favour Dortmund and especially Erling Braut Haaland. The Norwegian must strike fear in the heart of any defence. He scored a hatrick against Romania in the Nations League and is firing on all cylinders for club and country so far this season.
Juventus and Barcelona play Dynamo Kyiv and Ferencvaros respectively in Group G. Both teams will feel they should win these games, more than likely keeping one eye on the other result. However, Barcelona haven't sprung into life under Ronald Koeman and there have been reports that the Dutch man has resigned himself to losing Messi next summer. Could their patchy form in the league allow the Hungarian side to sneak a surprise win?
Juventus have two red cards in four games in Serie A. They will not want to carry that indiscipline into the Champions League which is far more unforgiving than domestic football.
Predictions
Group E – Chelsea v. Sevilla – High scoring draw or Chelsea win. They are masters of capitulation.
Group F – Borussia Dortmund have the form going into this game. 3-1 Dortmund.
Group G – Juventus and Barcelona to win their respective games easily.
Group H – PSG v. Manchester United – Both teams are missing key players. Harry Maguire an Mason Greenwood are missing through injury. Axel Tuanzebe and Lindelof will more than likely be the centre-back pairing. PSG are missing Verratti, Juan Bernat and Kehrer. Could be a close game but more than likely PSG 2-0 based on current form.
PSG v. Manchester United is on RTÉ 2 tonight. All other Champions league games are on BT Sport.