It has been an interesting decade in the Premier League. United's power was waning from the beginning only to crumble so emphatically and powerfully over the last five years. City seemed to be the ones to take their place at the helm of English football, but they never looked consistently convincing. Chelsea and city traded titles for a few years before Chelsea almost followed suit directly behind United in plummeting down the table. Arsenal and Tottenham both came so close in 2016 only to solidify their reputation as perennial underachievers as Leicester surprised the world and were crowned champions. Liverpool have been looming dangerously close to securing their first league title in almost three decades. As United's star dimmed, Liverpool's shone brighter. Coming close with Brendan Rogers in 2014, they finished second once again last year in a title race dominated by themselves and City. This year they seem to have already wrapped things up. It is hard to see anyone catching up with them. City are suffering from their third year slump. Leicester are the closest of the two but their unimpressive loss to City the other night and their hammering by the leaders shows that it is Liverpool's to lose.
Everybody has their own opinions on who should be in the team of the decade. Lists are compiled and torn apart in pubs and sitting rooms all around the globe. Here's mine for you to rip to pieces. I'll try not to let my love of Manchester United shape my opinions too much.
Goalkeeper – David de Gea
Recent calamitous blunder and his slow decline over the last year after carrying a failing Manchester United side on his magnificent Spanish shoulders for almost the whole decade aside, de Gea has to be the top keeper of the decade. Not only is he an aesthetically pleasing keeper in that he is acrobatic and kept so many games alive using his feet, but he definitely kept United in the top half of the table in the years prior to his complacency.
For the whole of the decade he has had to contend with constantly changing defensive partnerships in front of him due to injury and lack of consistency. He is, for me, the Premier League keeper of the decade.
Right Back – Cesar Azpilicueta
This is a bit of an odd one. I suppose it just my team of the decade but it is odd considering he has never really grabbed headlines or been in any of the PFA teams of the year. However, he is as solid as they come and has been in the Chelsea side every year since he joined in 2012. He is captain now since the departure of Cahill which shows his development over the years. He won the title twice with Chelsea and has survived three different managers. He is one of my favourite players from rival teams but I hate seeing him play against United. Proper footballer.
Centre Back – Vincent Kompany (c)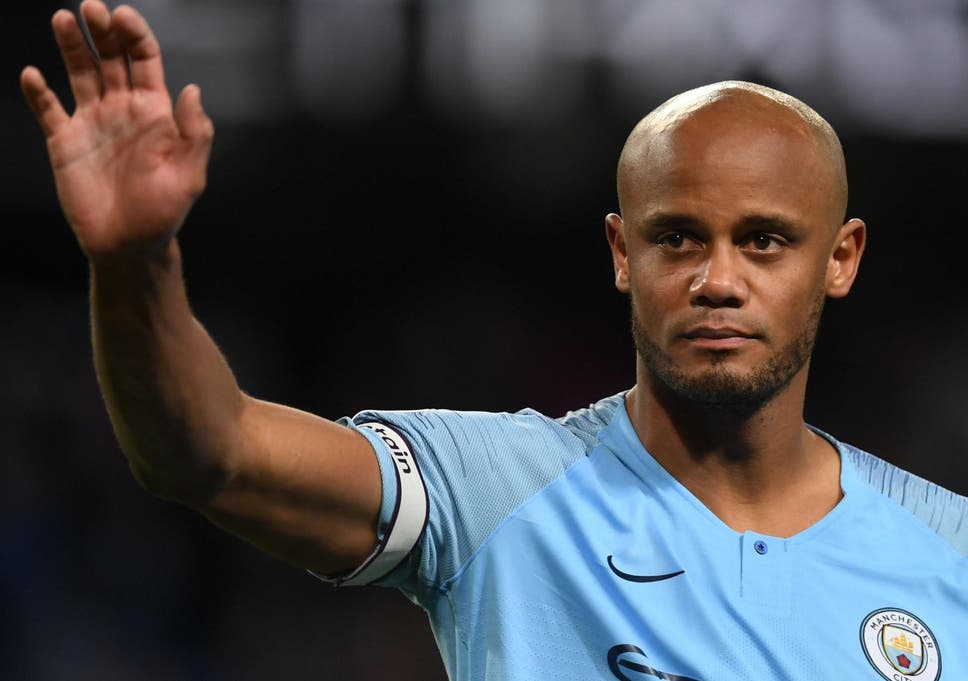 What a fucking animal. If I was one on one with Vincent Kompany I'd probably just pass him the ball and step to the side. "Work away, Vinny kid!" An absolute beast of a defender but his absolute banger last year can never be forgotten.
Centre-Back – Jan Vertonghen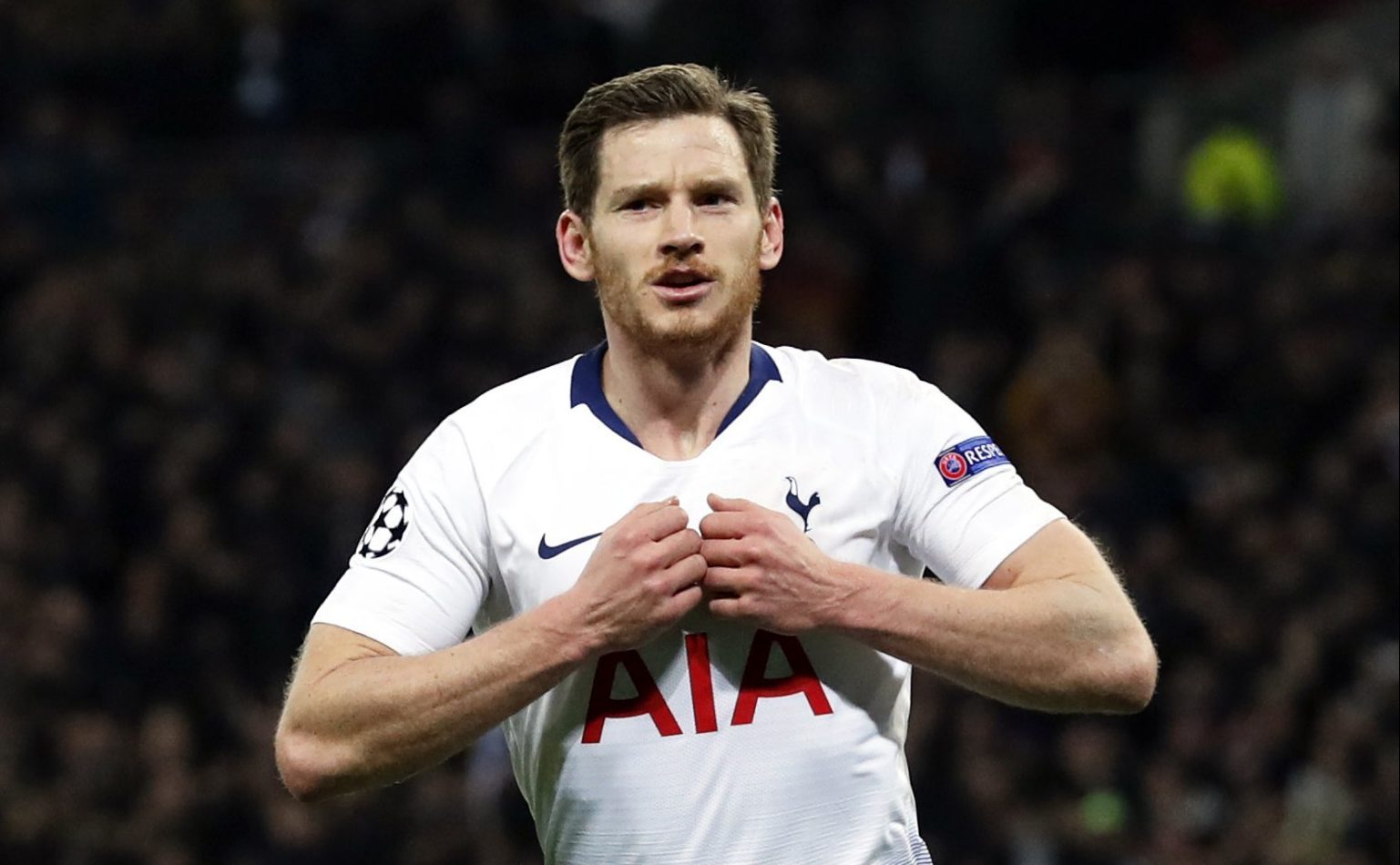 I actually struggled to think of a partner for Kompany. Ferdinand and Vidic had a great start to the decade but the decline of United was fasttracked by the demise of their partnership under Moyes. John Terry had a good run of it but Vertonghen pips him to the post for me. He's solid, strong and can tackle. He is let down by dodgy goalkeeping behind him but he is a big part of the reason that Tottenham were so strong for so long.
Left Back – Leighton Baines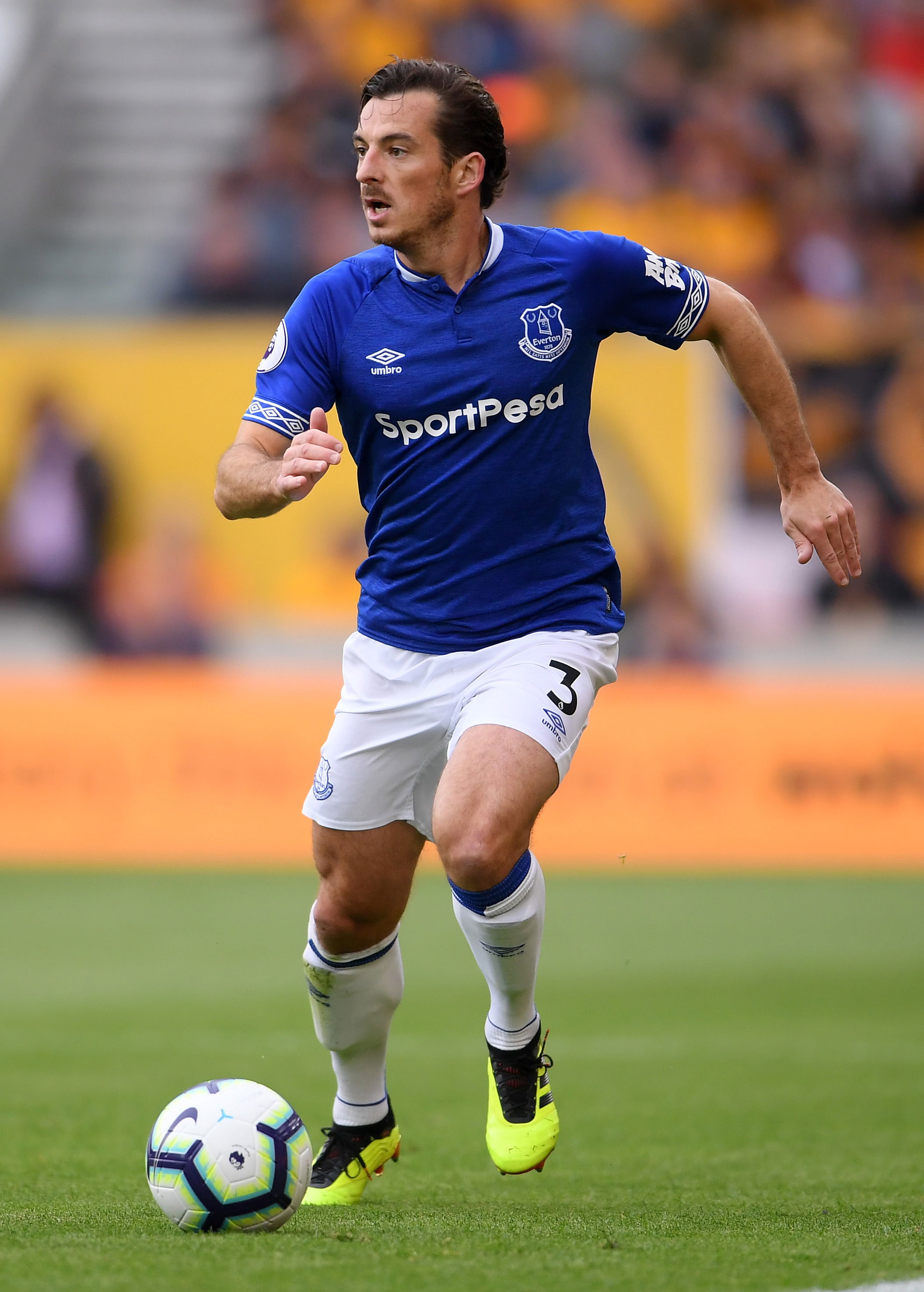 The third member of Oasis has to be a cult hero of a left back. I'll never forget his free kick for against Newcastle. He may be winding down towards the end of his career but that free kick, and his many important displays for Everton over the years have ensured he will be remembered as one of the greats.
Right Mid – David Silva
Every generation of football fans has that one player that just seems to have it all. They obviously have the talent but the almost photographic memory of knowing where exactly to put the ball at your teammate's feet while still knowing exactly what is going on around you is unmatchable. David Silva possesses this talent, and along with his penchant for scoring goals and making fools of defenders, he could be the best player that the league has ever seen. He spent all of his prime years here and is fininshing up at the end of this season. It seems fitting that he be on the team.
Centre-Mid – Kevin De Bruyne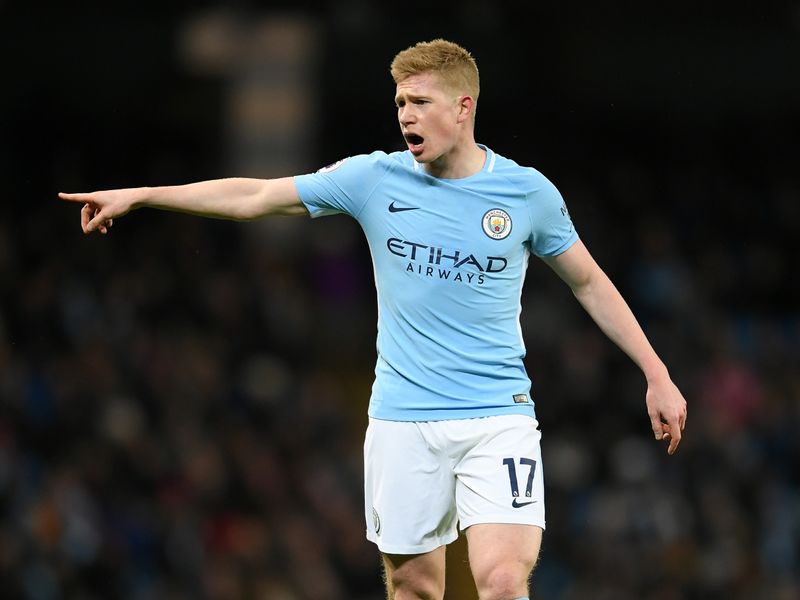 What an absolute talent. It sickens me to put this many City players in my team of the decade but by God is De Bruyne the best of the bunch. He is still only 28, but his talent was obvious from his time at Chelsea. Perhaps he needed time to grow, or a manager to show faith in him at the time. He is tenacious and technically gifted beyond belief. He also has an anger in him when his team isn't playing well that allows him to access another level above any opponent, leaving them trailing in his wake. He is the assist king and scores peaches for fun. Magnificent bastard.
Left-Mid – Eden Hazard
Probably the most unpredictable player in this team. Hazard could go several games without doing anything of note and then burst onto the scene of a game and run the opposition ragged for ninety minutes. He terrorised Liverpool for the duration of the decade and it seemed as though the ball was glued to his feet. I remember reading something that a teammate of his said that he would be pure crap in training all week and then go and dominate the game on Saturday. He deserves a chance in Madrid and his place on this team.
Centre Forward – Sergio Aguero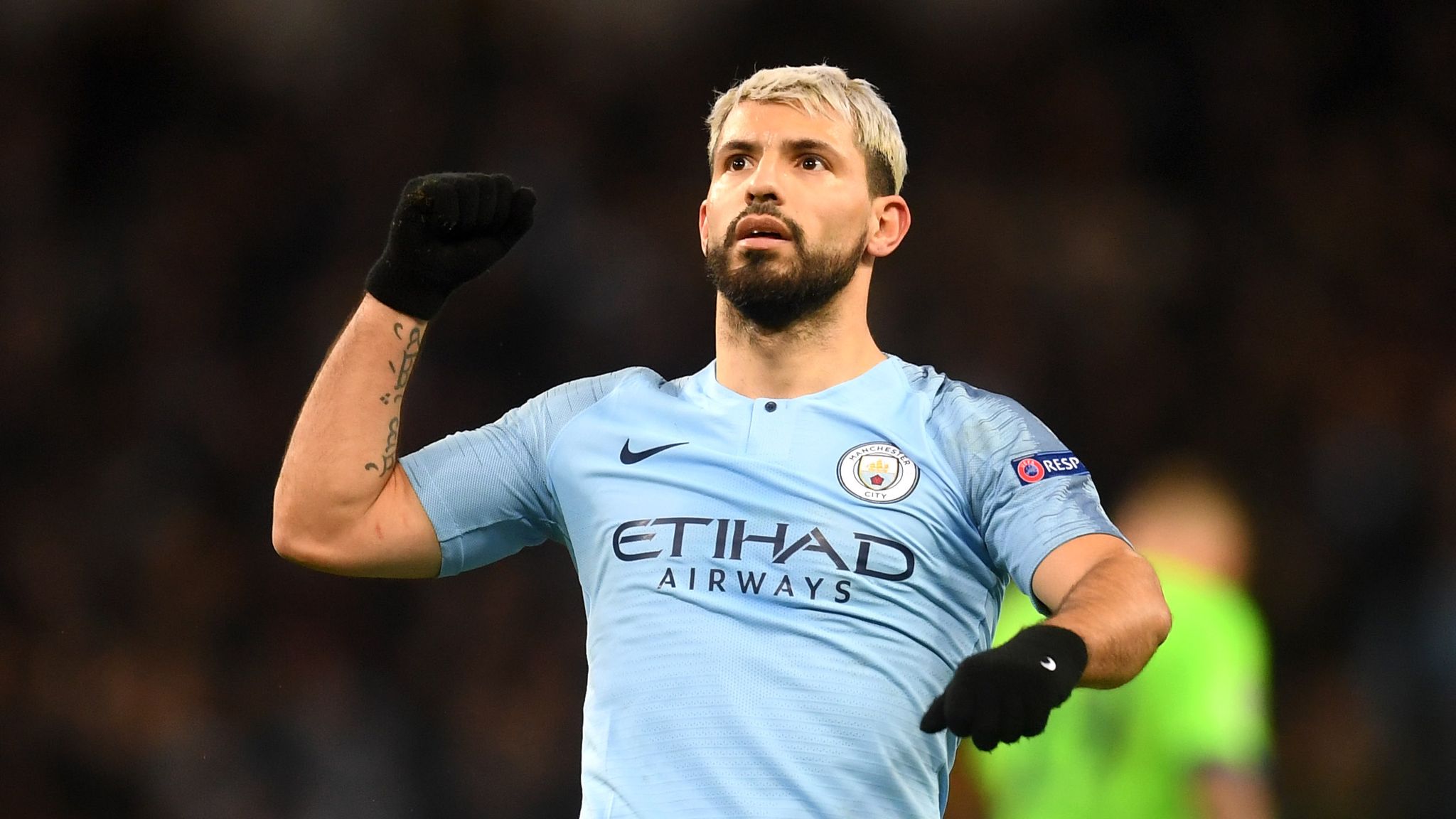 I don't think I'll ever recover from the Argentinean's last minute strike to win City their first Premier league title in 2012. Following on a live score app because we didn't have Sky Sports at the time, I had to wait until Match of the Day that night to hear Martin Tyler's infamous 'Aguerrroooooooo'. I hated him so much for years for his constant scoring against United but despite my obvious bias, he has to be the best striker in the Premier League over the last decade. I'm all about consistency and longevity. If I was making a 'Best of all-time Premier League' he might have more competition for his place, but he sits at the top of this list.
Striker – Jamie Vardy
Jamie Vardy has been having a party in the Premier League for the last five years and it ain't stopping any time soon. He has been in the top scorers list for the last four years in a row and with 17 already this season he is bound to beat his best haul of 24 by a country mile. It's not just that he scores goals, though. He absolutely loves scoring them and celebrating them in front of opposition fans. This year he danced like an eagle in front of Crystal Palace fans. Crystal Palace are nicknamed the Eagles. He is the king of shithousery. All other pretenders to the throne, like Ander Herrera and Andy Robertson can only hold flickering candles to his name. Chat shit. Get banged. It's……….Jamie Vardy.
Centre Forward – Harry Kane
This was my last position to pick and it actually was tough. Kane was the obvious choice but there have been so many exceptional strikers over the last couple of years that I had to think about it. Mane and Salah both could have taken this spot but because I hate Liverpool they can fuck right off. I'd love to put Rooney in here but his peak dipped around 2013 while Kane's star was just rising. The future top scorer for England is just too good to leave out. Yes, he steals goals from teammates and yes he sometimes looks like he has killed before but Goddamit if he isn't an exeptional footballer.
Cian Dalton's PL Team of the Decade
Alternatives and Unfortunates
Of course a team of the decade is going to be surrounded by some debate. If you're like me you've probably just swiped through and looked at all of the pictures. There are a few positions that could be changed around. Also, that midfield is technically superb and full of talented players on the ball but could be ovverun by a side with a bruiser in the middle. Perhaps N'Golo Kante should go in instead of Hazard or Silva, or possibly Yaya Toure could slot in to a 4-4-2 to shore up the midfield and Harry Kane would miss out.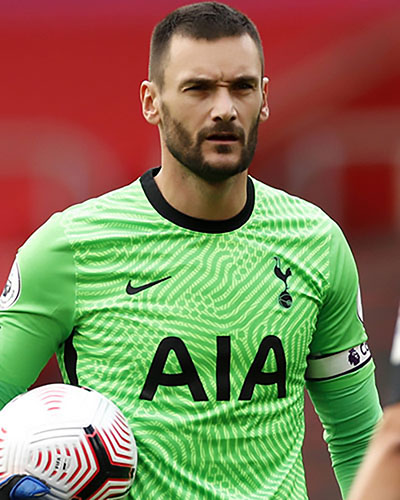 Hugo Lloris would probably be my second keeper of choice but he just makes too many small mistakes over the course of a season for him to beat De Gea to the top spot.
Riyad Mahrez would probably feel hard done by if he saw this blog post and knew who I was. He is Algeria's and Africa's greatest export but his slump when he first joined City was unfortunate. Thankfully he is back on top form again. Well, thankfully in the sense that he's a great player and deserves the good fortune. Not thankfully, though, because I despise City and all they stand for.
Please let me know what you think of my team of the decade. It was tough to pick but a joy to write about football for the first time in a long time. Keep an eye out for more Rambles in the New Year and different teams of the week from different leagues around the world as I up my output of sports content. I hope you all had a wonderful Christmas and have a Happy New Year!