I've dabbled in games over the years, going through phases. I might get stuck into a few open world games a year and then watch as my interest slowly fades. I'll try and play some First Person Shooters with my brother and get slaughtered enough times that I'll rage quit for another year. Some days I'll get a sudden urge to buy a Nintendo, crack open a fresh Poke Ball and start another journey. Eventually I'll forget to keep playing and my poor Pokemon will be without a Master.
There is one game that I've always played consistently (not always well) and religiously. Fifas 2002 through to 2019 have been bought, played and well and truly paid for. Starting off on my Playstation 1 with no memory card, myself and my brother would play Fifa 2002 morning, noon and night. Due to the lack of the aforementioned memory card we would get up, immediately start a season of the Premier League or the World Cup and play through until we were knocked out or won the tournament. Normally we were knocked out.
We graduated together along the years, playing every single Fifa game up until Fifa 20, crossing enemy lines by buying the Xbox 360 before coming to our senses and finally settling on the Playstation4. I have a feeling I haven't played either Fifa 10 or 11 but the rest have definitely passed through our various consoles. This year, though, we didn't so much hang up our boots as keep them in the year 2019. I don't have the same desire to play as much as I did in previous years. The new game wasn't bought and we've made do with the outdated version from this year. The love for the beautiful, virtual game was gone. That was until tonight.
Having grown tired of constantly choosing Manchester United and leading them to glory year after year I finally decided to change it up. Fifa '06 changed the game for one year only as you couldn't choose any of the top, top sides. You had to earn it. I chose the boys in blue from Merseyside. Rooney was my favourite player and he had come from Everton. They weren't a supremely talented team but they were solid and looked the best of a bad bunch. Also, Fifa '06 was an extremely tough game. It was hard to score and easy to concede. That meant that every victory and point earned was a mighty battle won. James Beattie was my new favourite player and Alan Stubbs and Leon Osman became heroes of mine. Everton were my second team. Of course, you're not supposed to have a second team and United are my true love but I have a soft spot for Everton and Goodison Park. I thought that I might try and find a new team to add to my list of favourites.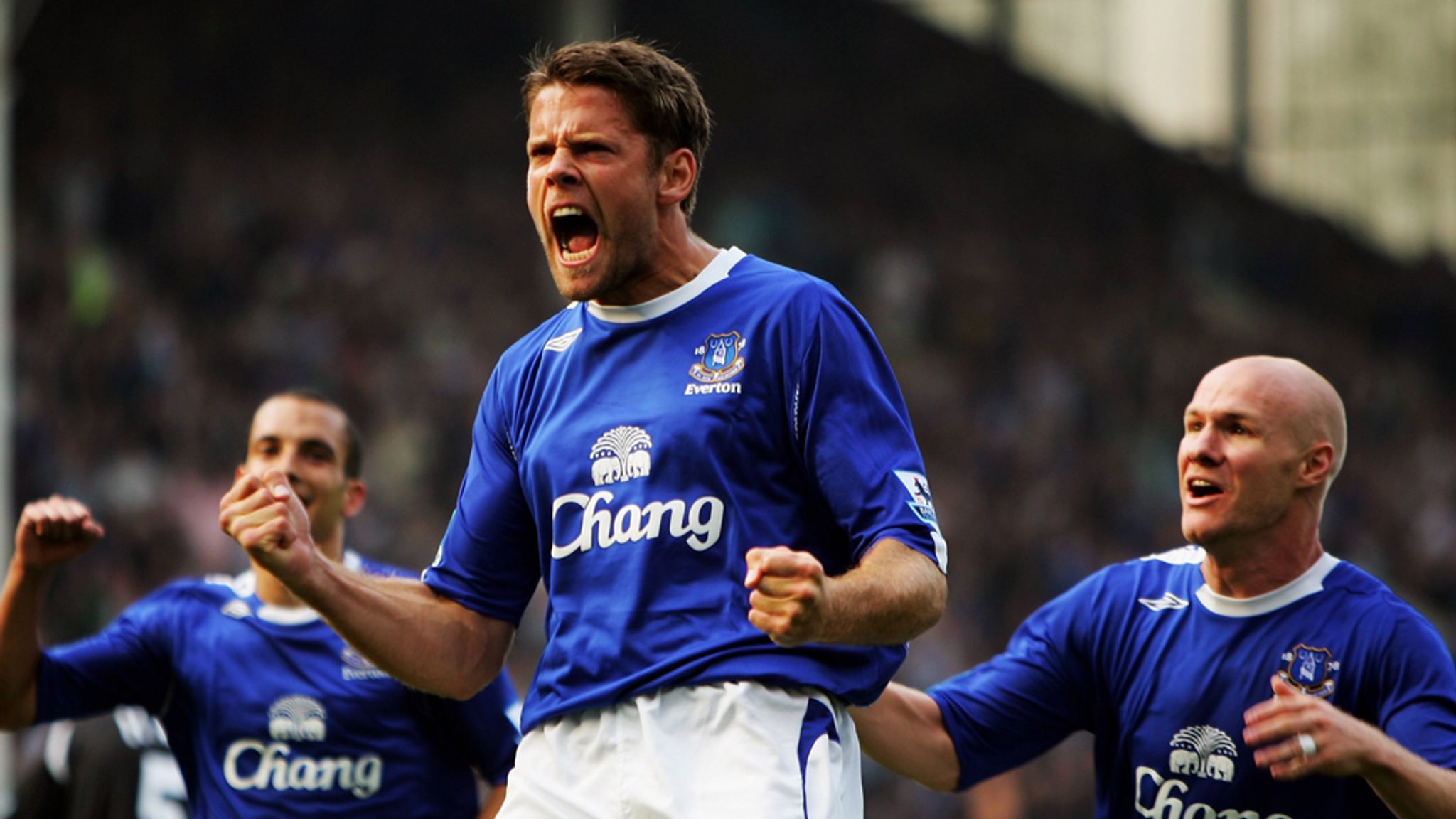 I delved a division deeper and trawled through the 24 teams for my chosen vessel. Who would I guide through the murky waters of the Championship? Would I go for a team that I didn't really know or would I go for one of the top contenders for the title? Aston Villa looked tempting but after United drew with them recently I couldn't stomach it. After much thinking I settled on Stoke City. Tony Pulis' once rock solid defensive unit had just been relegated when the game came out. A mix of youth, experience and untapped potential lay within their ranks. I felt I could make a winning team out of this freshly demoted squad.
I didn't really look at the squad before I picked the mighty Stoke. Jack Butland, one of England's best keepers, manning the goal gave me a solid start. Pieters at left back with Ryan Shawcross and Ashley Williams as centre-halves looked solid. Joe Allen, the Welsh Messi, stood out in midfield. James Mclean and Tom Ince pushed out wide with Benik Afobe heading up the attack. That starting 11 looked promising enough for a Championship side and the bench looked every bit as good.
Saido Berahino, Mame Biram Diouf and Peter Crouch were an odd triplet of strong substitute options. Bojan and Ibrahim Affelay also looked a little bit too good to be on the bench, but we all know what Bojan is like in real life and I don't fully trust the Barca reject.
All in all, a good squad with a big enough mixture of young and old to see me out to the Premier League in our grand return: Premier League 19/20: StokeBack Mountain….
I can already see some future problems. While there are some technically gifted players in the squad, Fifa's fitness levels are ruthless. It is quite an old squad too and I'm going to have to raid the youth of the Premier League if I am to have any chance of not petering out straight away. I shouldn't think too far ahead but I am fairly confident that I will get promoted somehow this season. How will I get on in the world's most competitive league while probably still relying on Joe Allen and Charlie Adams?? I mean, it'll be a bit of craic, anyways.
Every Tuesday and Thursday I will update with how my squad is doing and how I am faring on my road to the Premier League with an aging Stoke side in World Class difficulty. I have decided to try parts of the below challenge. A top four finish will be difficult but with the great Mr. Manager on the case I'm sure it will be fine.