Despite dealing with shitheads daily and getting complaints about said shitheads from other paying customers hourly, the cinema has its fair share of perks. Free popcorn, free soft drinks (Oscar, mate, do you want a soft drink?) and free movies are pretty good, but my favourite has to be that we have the ability to put on movies the night before they are released to the public! Is that legal? Probably not. Should I be telling you this? Definitely not. Do I care? Not at all.
Now that I'll be back covering the very odd supervisor shift I asked my manager, Gill, to show me how the projectors work. She showed me two years ago, she showed me again yesterday and begosh and begorrah with the way I make life choices she'll be showing me in two years time. While we ran through Hobbs and Shaw, she skipped ahead and I decided that I must see this movie based on characters that they introduce throughout. Now, I won't spoil who these actors are because they are hilarious and give the film some fresh faces. I will tell you what I thought of the movie and why you should definitely go see it.
First of all, the film is grand. You'll enjoy the outlandishness of the action and you'll enjoy the comedic partnership of Dwayne Johnson (Hobbs) and Jason Statham (Shaw). You'll cringe at the emotional bits that are shoehorned in, as well as some romantic storylines that are just, meh. You'll laugh at some of the violence and you'll groan at some of the dialogue. But, and this is important, you will enjoy yourself. The actors that I mentioned earlier that make special appearances will have you laughing out loud, or lolling as the kids say these days.
I, personally, had a great time. I left my brain at the door and enjoyed the two hours and fifteen minutes of carnage! Yes, it is that long. Buy a large soft drink and a small soft drink (Neen, would you like a soft drink, NEEN?!). I thought that Johnson and Statham were great together. Statham was almost as funny as he was in Spy, the hilarious comedy about desk-jockey Melissa McCarthy as she is forced to go out into the field to save the world. Watch that and watch this. The Rock has made his name as the biggest action star of the last decade, and this film is no different. He's also hilarious, and as he says in the film, people like him. Vanessa Kirby, of The Crown fame, is great in her supporting role of Hattie Shaw. She kicks ass, literally, and is the only character with a catchphrase!
The movie starts big and maintains the action and carnage all the way through. There are maybe three or four quiet scenes that aren't interrupted by or immediately followed by a car chase, a fist fight or an all out war. It is a proper popcorn movie and one that will satisfy audiences. This means it's loud as fuck too so that's a blessing for me as it will mask the noise of teenagers laughing and joking in the back row. Youths!
My only problem with the movie was the fact that Idris Elba's character, Brixton, the unstoppable half man, half machine, is barely in it. Now, I realise the movie is over two hours long and villains generally get a lot less screen time than our heroes, but I thought that this would be different due to his stature as an actor. Alas, I was wrong. I understand that the film is named Hobbs and Shaw and not Brixton, but I'm still a bit put out.
Actually, I have a much bigger problem with the finished product. Towards the end of the movie, Hobbs returns to Samoa, his homeland, where he meets all of his estranged brothers. They continually call each other 'uso', which is the Samoan word for 'brother'. Now, the wrestling tag team partnership of Jey and Jimmy Uso are called the 'Usos'. Their ring names are Jey and Jimmy Uso which means that the WWE are calling one of their most long serving pairs the 'Brothers Brothers', or Jey Brother and Jimmy Brother. Upon firther research, I have found, dear reader, that the Uso 'brothers', are strangers who were made a team for the WWE because they looked alike. Jesus H. Christ. For some reason, I feel like I have been duped. I can't stop thinking about the fact that I've been calling a pair of athletes the Brothers Brothers for a long long time. And that I still watch wrestling. And that I'm broke. I need to lie down.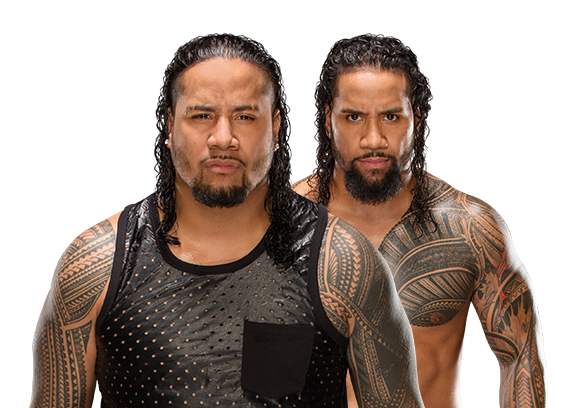 Go see Hobbs and Shaw!