Let me just start this by saying that this is one of the funniest movies I've seen in a long time. Each of the three shafts are hilarious in their own way, as well as Regina Hall as Samuel L. Jackson's ex-wife. Leave your brain at the door for a couple of hours and enjoy the comedy as well as the impressive camera work during the action scenes.
Jess T. Usher is J.J. SHaft who enlists the help of his estranged father for a case on his presumed murdered friend. I am looking forward to seeing Usher in more movies, especially comic roles. His timing is perfect.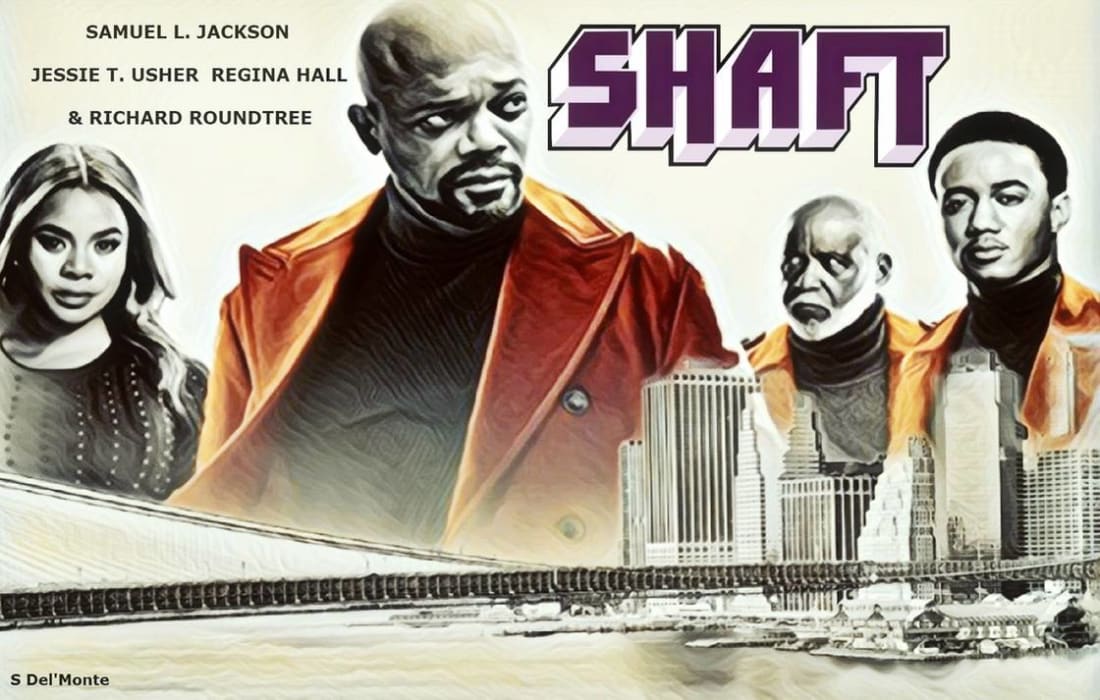 Jackson is himself and plays it so well. Whether he is Shaft, Fury or Kincaid, he is a joy to watch on screen and generates the most laughs.
Rountree also proved that he can still cut it in the action world, breaking through highrise windows and stabbing bad guys for fun.
Regina Hall is fantastic as the protective mother and bitter ex. Her scene in the bathroom of the restaurant towards the end of the movie is comic gold.
I'd recommend this movie for a hangover or just a chill night with bae. If you don't have a bae that's cool too, watch it with your brother who has a better social life than you and who probably feels bad for you, like I did. Happy memories.
3.5/5.